"Washington, DC, tiene todo lo que Roma, París y Londres tienen en el camino de la gran arquitectura. Grandes bases de poder de Washington tiene obeliscos, pirámides, túneles subterráneos, gran arte y todo un mundo de sombra que en realidad no se ve".

Dan Brown.

Me encanto conocer Washington DC y sus lugares tradicionales como THE CAPITOL, LINCOLN MEMORIAL, WASHINGTON MEMORIAL, THE WHITE HOUSE & NATIONAL MALL.
¡FELIZ MIÉRCOLES MUDO!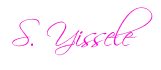 NOTA: MI OPINIÓN EN ESTE POST ES HONESTA Y NO FUE EDITADO POR TERCEROS. ESTE POST ES PARTE DE LA INICIATIVA DE MIÉRCOLES MUDO Y DE AGRADECIMIENTO A LATISM POR ESTA EXCELENTE CONFERENCIA #LATISM15.